Infant Care, Pre-Nursery and Preschool Education @ SAFRA TOA PAYOH

Thank you for being such nurturing and dedicated teachers. Valerie is blessed to have all of you in her learning journey.
We are very appreciative of the great effort that the teachers and Ms Kit have put in.

They are patient and caring towards the kids.

Kudos to them!

Thank you very much and Happy Teacher's Day!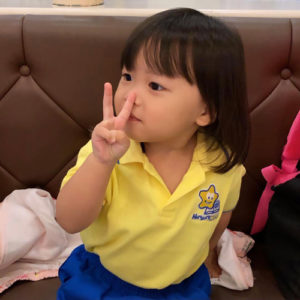 To teacher Rachael, thank you for what you have taught Chloe. She learned much more than the ABCs because you have Always Been Caring.

献给李老师,感恩您的教导。因为你,楷澐的中文进步了许多。也学会了用中文和我们沟通。
Teacher Lilian is truly an exemplary teacher whom we trust and leave our child with a complete peace of mind. We are amazed at how attentive and caring Teacher Lilian can be to our child, even though there are clearly other students in the class, and she seems to be able to devote undivided attention to our child. She even makes very careful observations of our child which we as parents may sometimes even have overlooked.

Teacher Lilian also clearly exceeds our expectations of her as a teacher and goes the extra mile in fulfilling her responsibilities. One example was where she suggested coming up with a reward chart specially for our child to help her overcome her anxiety of coming to school in the mornings. Teacher Lilian also provides us with timely feedback on our child's development, as well as constructive feedback on how we can develop our child better, both of which we greatly appreciate.

We are truly grateful to have such an amazing teacher for our child, and to quote our child's frequent phrase, "Teacher Lilian is the best!", and we truly can't agree more.

A heartfelt and sincere thanks to Teacher Lilian.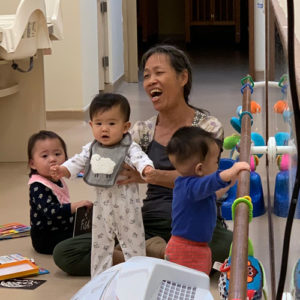 Thank you teachers for taking good care of me while my daddy & mummy are at work! You all have made my parents mind at ease because they know I am in a safe place, learning and having fun with all my friends and teachers! Thank you for being an awesome teachers! Happy te