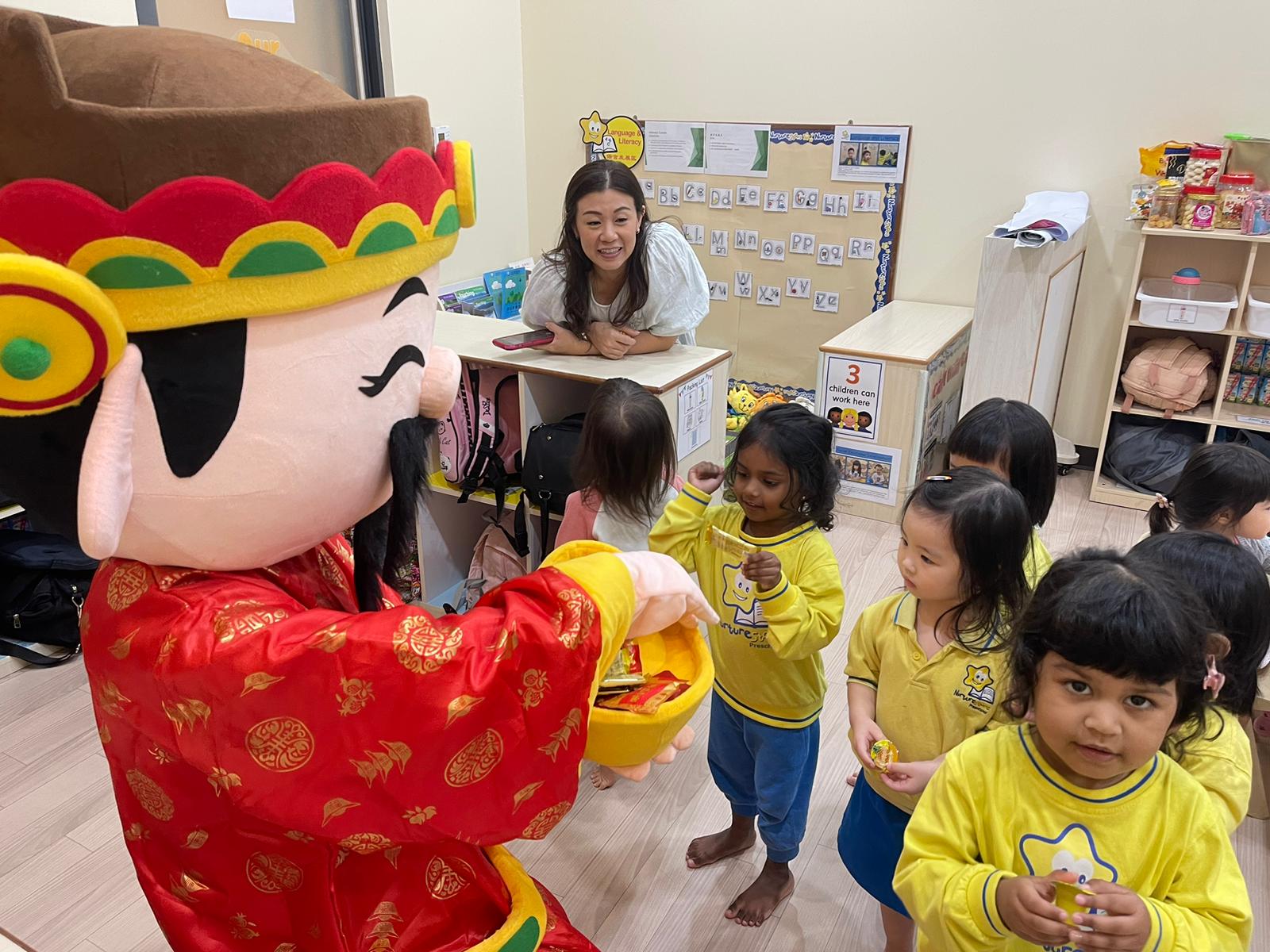 The children might not have known what Tsai Shen Yeh or God of Fortune meant when the red-splendent character surprised them at one of the NurtureStars Preschool centres in the early days of the Chinese New Year. They were all attracted to the colourful and prosperous-looking legendary figure anyway.
Teachers had to explain that the God of Fortune is a prominent symbol in Chinese culture and it is believed to usher abundance of wealth and luck to people he visits during the Chinese New Year.
The appearance of Tsai Shen Yeh was one of the features of this year's celebrations at all the six NurtureStars centres. To the delight of some of the children, there was even a Lions Dance performance, which has always been a spectacle for the young ones.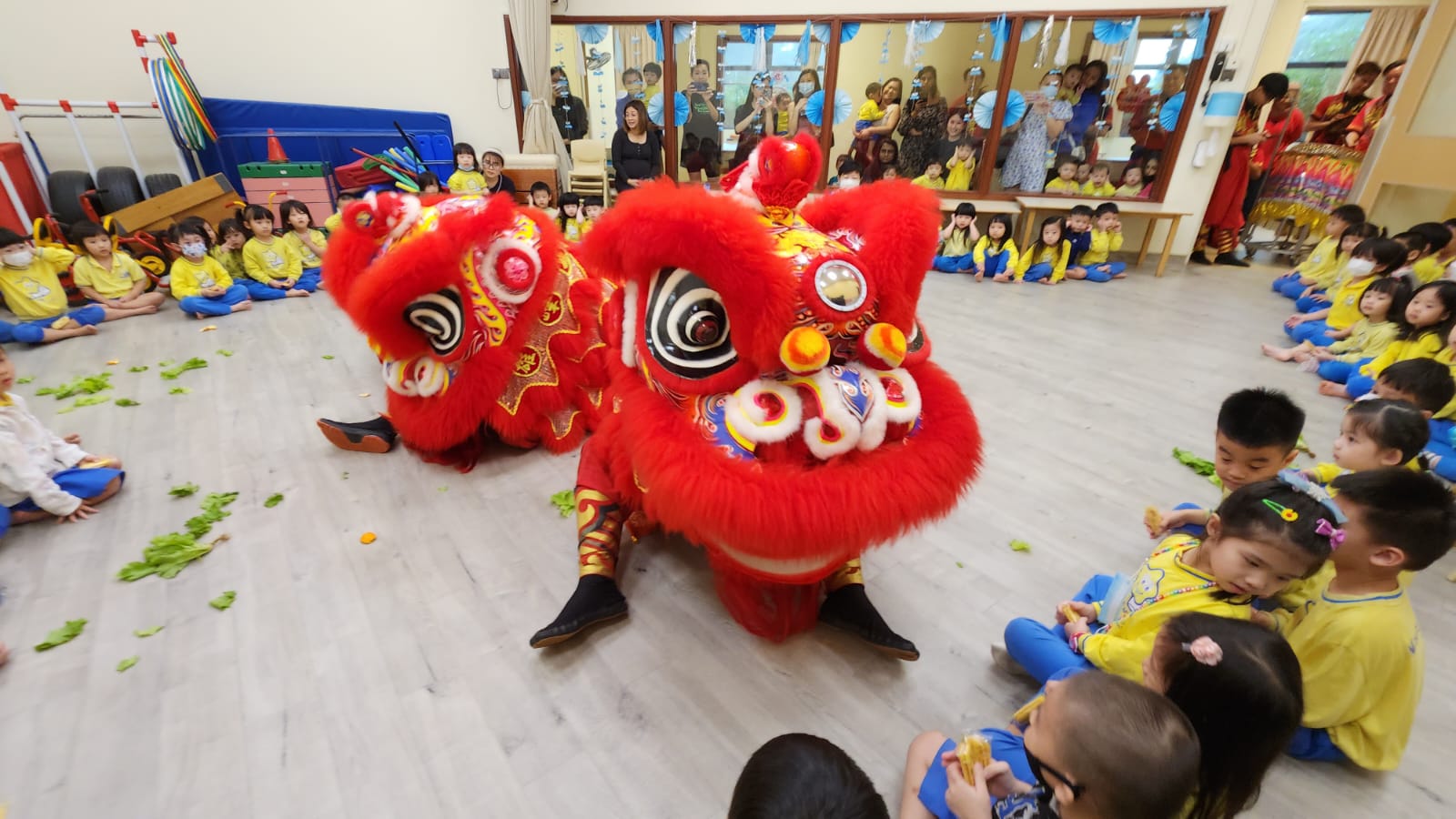 The children had arrived at their respective centres in traditional festive clothes. The atmosphere was filled with joy and expectation. They greeted each other with the exchange of mandarin oranges, played games, danced and sang Chinese New Year songs.
One of the centres even had a "Lo Hei", the tossing of raw fish salad, that signifies solidarity and prosperity for friends and family members.
It was one of the happiest moments for the children. The gatherings also gave them a strong sense of belonging and togetherness as a community.